Evil Toons
only has about 39 seconds of animation (a.k.a. "toons") in it, but it is pretty evil.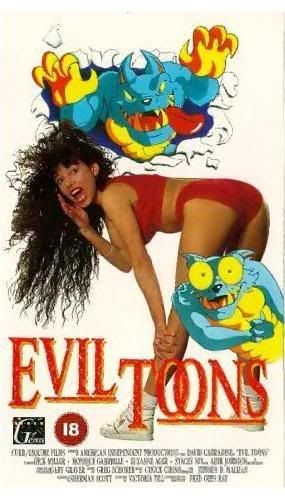 I'm a great admirer of John Dilworth's work -especially "Noodles and Nedd" and "Ace and Avery", so it was nice to see this brief stop on his career path.
I wonder if the director made the animators work topless, just like all the actresses.  
This was clearly packaged to exploit the success of Who Framed Roger Rabbit?.  Like Roger Rabbit but sexy.  And dull.  And 98% animation-free.
Speaking of award winners (like Mr. Dilworth), congratulations to Kunio Kato.
(above image by Michael Kupperman)