While trying to find "The Hat" yesterday, I found this instead:
It's the first instance of R. O. Blechman's work being animated, predating Gene Deitch's "Juggler of Our Lady".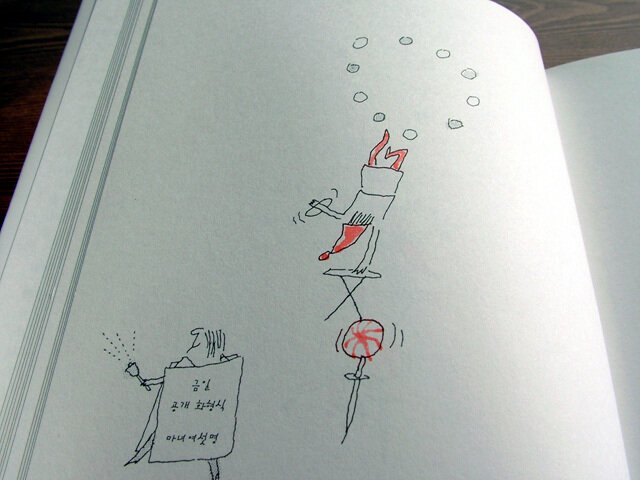 I had seen this Jazz film once before. Several years ago Bob telephoned Faith Hubley to see if she had a copy. I never met Faith- partly from social anxiety, partly because I don't care much for her work so I never sought her advice -she very kindly had a VHS copy of this dropped off.
I'm going to guess this was in 1999. It was the old editing room, before the remodeling in 2000/2001. Bob was mortified. It was worse than he remembered. He had to be convinced not to destroy the tape. That how he was, a perfectionist aesthete decades after the fact.
When this was made he was working at Hubley's Storyboard, Inc. drawing up boards for commercials. His tentative line was deemed unsuitable for animation, but Hubley liked his work and hired him. They'd take his drawings and make them "presentable". When this film came around, Bob said, they chose his illustration for the "dumbest product they could imagine" precisely because they felt it was so ill-suited to animation.